yesterday
, this pillow was made to match a Holiday banner, however, I have yet to give those out to friends so I don't want to totally ruin the surprise here. See those green gift bags? Those hold 4 gifts just waiting to be opened! I am kind of excited to get this all downstairs and do the house up for Christmas. Which is crazy talk considering the 70 degree weather here.
Next up, a knock of this, don't you think?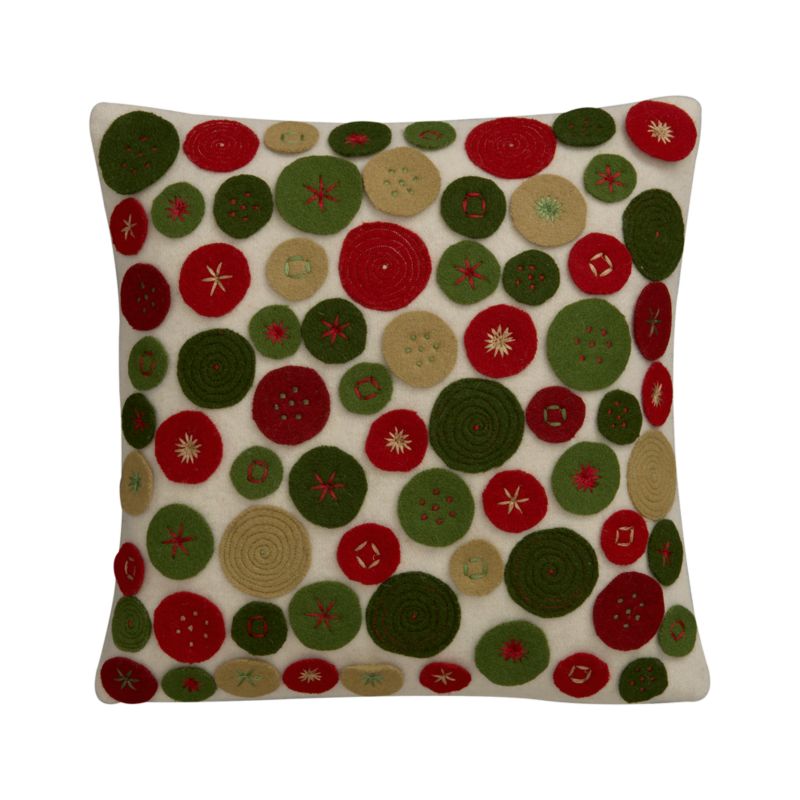 This is from Crate and Barrel. I don't know any fancy embroidery stitches but I have plenty of felted wool that I am inclined to attach with some simple x's and lines. I bet I can even knock off a snow flake...
Pin It