Between preparing the house for the painters to come and now trying to put the rooms back together, blogging fell off the radar. Add in a ton of teacher appreciation week activities and you have me running in circles in search of a nap!
So a quick remote update is what you get for now but I have so many home decor ideas swirling around that pictures and projects will soon follow.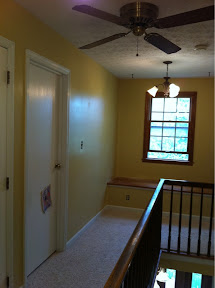 My newly painted, upstairs hall.
Fun gift idea from eighteen25.
Friday night wallpaper removal. Good riddance!
- Posted using BlogPress from my iPhone
Pin It