It's late but here goes...
Last Saturday was Cookie Day.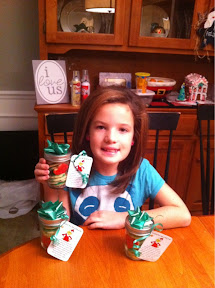 One of our handmade gifts: Grinch Pills.
Tony the elf
Super beautiful girl
Delivering gifts to a local pet shelter
An early gift for Dave
Two girls heading out to sing carols
Have a great weekend. For more InstaFriday fun, visit Life Rearranged.
- Posted using BlogPress from iPhone
Pin It